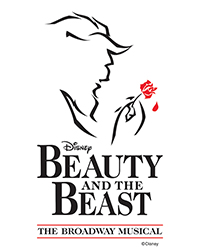 Disney's Beauty and the Beast: the Broadway Musical
When
Runs from Friday March 24 2023 to Sunday April 2 2023
Approximate running time: 2 hours
Venue
Event Notes
×
March 24-April 2, 2023Algonquin Theatre7:30pm & 2pmDisney's Beauty and the Beast: The Broadway Musical
ON SALE NOVEMBER 15TH AT 10AM
ADVANCE ACCESS FOR MEMBERS ONLY
MEMBERS PURCHASE BY CALLING 705-789-4975
'Be Our Guest' as the most enchanted musical of all time, Beauty and the Beast, comes to the Algonquin Theatre for the annual HfA/Rotary Spring Musical running from March 24-April 2, 2023.
Featuring over 50 local cast & crew members, this "tale as old as time" has thrilled more than 20 million people worldwide with show-stopping musical numbers, astonishing sets, and lavish costumes. Based on the Academy Award-winning animated feature, the stage version includes all of the wonderful songs written by Alan Menken and the late Howard Ashman, along with new songs by Mr. Menken and Tim Rice. The original Broadway production ran for over thirteen years and was nominated for nine Tony Awards, including Best Musical.
The classic story tells of Belle, a young woman in a provincial town, and the Beast, who is really a young prince trapped under the spell of an enchantress. If the Beast can learn to love and be loved, the curse will end and he will be transformed into his former self. But time is running out. If the Beast does not learn his lesson soon, he and his household will be doomed for all eternity. A storybook theatrical experience your whole family will love!
Local Production: Disney's Beauty and the Beast Music by Alan Menken Lyrics by Howard Ashman & Tim Rice Book by Linda Woolverton Originally directed by Robert Jess Roth Originally Produced by Disney Theatrical Productions Original Music Supervision and New Arrangements by Michael Kosarin Dance Music Arrangements by Glen Kelly Orchestrations by Danny Troob
Local Production:
Directed & Choreographed by Mallary Davenport
Musical Direction by Alana Nuedling
Set Design by Mallary Davenport
Costume Design by Barb Hartwick
Stage Management by Una PapeSpecial prices (available only by calling the box office) are available for a family of four ($90) and for groups of 10 or more (only $25.00 per ticket).
All sales are final. Tickets will not be taken back for exchange or refund. Before purchasing tickets, carefully review your event and seat selection. Policies set forth by our clients, including venues and artists, generally prohibit the Algonquin Theatre from issuing exchanges or refunds after a ticket has been purchased or for lost, stolen, damaged or destroyed tickets. In addition, we may occasionally offer tickets at a discount after the original on sale date and will not refund the difference between the original price and the sale price.rices include HST.