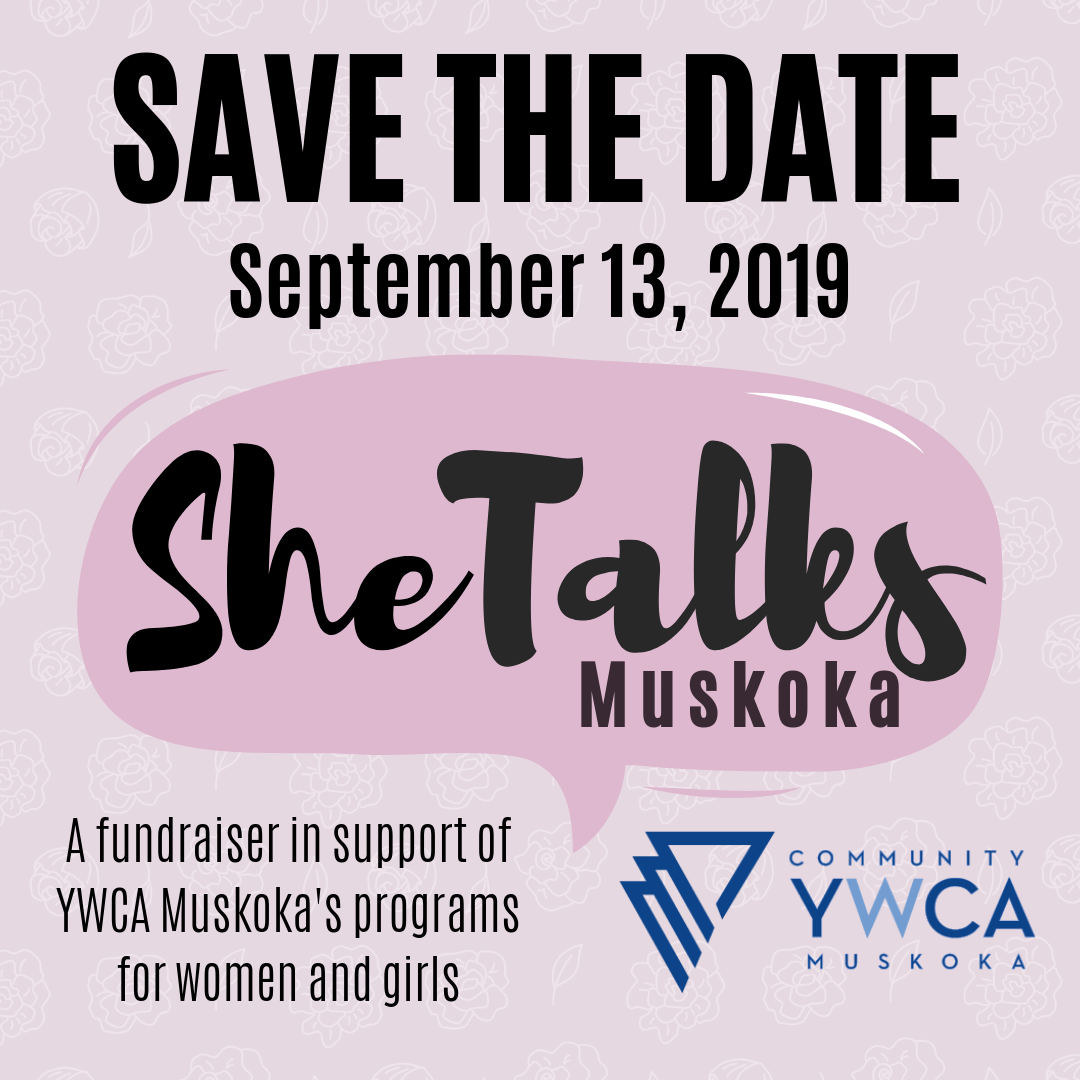 She Talks Stories of Tenacity and Grit
When
Occurs on Friday September 13 2019
Approximate running time: 2 hours
Venue
Event Notes
×
Six Remarkable women. Six Courageous stories. Including a special performance by singer-songwriter AMY SKY!
Be a part of the first SHE TALKS Muskoka- an event that brings together remarkable women to talk about their successes, challenges and the lessons they have learned along the way. Audiences describe their stories as poignant, honest, funny, heart-breaking and raw.
She Talks Speakers:
Karen Collacutt: Personal wealth expert and CEO of ProsperologyU™, Karen has worked for over 15 years with smart, successful people who feel dumb about money. Karen has coached hundreds of clients to understand and transform their psychology around money and has been featured in Money Sense Magazine, Chatelaine, Globe and Mail, CBC Radio, Elle Canada and the Toronto Star.
Leah den Bok: 19-year-old photography student at Sheridan College in Oakville, ON, Leah is releasing her third book, Nowhere to Call Home - Photographs and Stories of the Homeless, Vol. 3 this year. Leah has been mentored by National Geographic photographer, Joel Sartore, since the age of 13 and is heralded as "mega talent" and an "emerging superstar" by photography veterans and her peers.
Sarain Fox: Of Anishinaabe lineage, Sarain is a dancer, choreographer, activist and television host. Sarain combines these various mediums to amplify the voices of her people in hopes of creating meaningful dialogue between her indigenous community and settler communities.
Janelle Hinds: Diversity, Equity, Inclusion advocate and consultant with an engineering background in STEM. Janelle is the founder of HackItMac (now known as Phase One) and organizer of deltaHacks, a student-run hackathon focused on enabling positive social change. Janelle is also the founder of Helping Hands, a platform to help youth volunteer and get civically engaged while building skills for their future careers.
ShoShona Kish: Founder of Digging Roots, the JUNO winning six-piece Indigenous band from Toronto, ShoShona has been recognized for her work internationally with the prestigious "Professional Excellence Award" from the WOMEX organization for her role in the ongoing revolution of upheaving indigenous communities and their culture - using the medium of music as an agent of change, to awaken our humanity and help us connect.
Kathleen May: Kathleen is a crisis counsellor at a women's shelter, a columnist for the Doppler Online, and the recipient of the 2018 Women of Distinction award at YWCA Muskoka and the 2018 Best Author award at the Muskoka Novel Marathon. Kathleen finds joy in nature as a solo hiker and in writing, weaving stories of complex female characters in worlds both real and imaginary. Currently, Kathleen is working on a sustainable women's land co-operative project in Muskoka.
Amy Sky: Amy is an award-winning singer/songwriter, with 12 solo CDs to her credit. A multi-talented artist, Amy has written for dozens of other stars such as Anne Murray, Reba McEntire, Diana Ross, Heart and Roch Voisine. Amy is a passionate mental health advocate and was honored with the CAMH Courage to Come Back award in 2006 and the MDAO Hero/Inspiration Award in 2009. Amy has been growing a health and wellness network with Arbonne and is one of the company's top-ranked consultants, globally. Amy will be performing two of her hit songs at She Talks Muskoka.
SHE TALKS raises funds for YWCA Muskoka, a community non-profit that champions positive change for women and girls through education, leadership, and advocacy.
$40.00 Adults & $25 for all of those under 25!