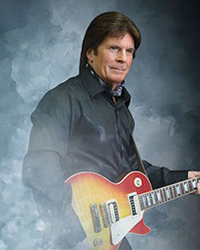 The John Fogerty/C C R Story!
When
Occurs on Saturday October 6 2018
Approximate running time: 2 hours
Venue
Event Notes
×
The John Fogerty/CCR Story!
Much MORE than just a Tribute! Starts with a World Class Impersonator; Worked with Legends in Concert USA and Legends Alive Canada! The Look, The Music, The Story! A unique opportunity to experience the rise of the legendary 'Creedence Clearwater Revival'. Explore the story and music of the driving force behind the band; take a ride on the Bayou, from the beginning of the group, and into the solo career of John Fogerty. A not to be missed, nostalgic and explosive Rock 'n Roll escape! Out of the Fog Comes The Man, The Group, The Music, The Story Any Resemblance to The Original Artist is Completely Intentional World Class Impersonation; As Close As It Gets! Paying Homage to The Legendary John Fogerty!