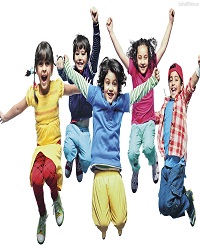 Pa Day Theatre Camp!
When
Runs from Friday February 2 2018 to Friday April 20 2018
All Day Event
Venue
Performance Notes
×
P.A. Day Camps at the Algonquin Theatre November 24, February 2, April 20
"A Play In A Day!" A theatre-out-of-the-box experience.
Campers will have a blast creating and presenting their own play in a day! Kids 6 – 12 will learn new games, activities, songs and skills as they work together to build their own show.
Each PA Day, we'll focus on a different theme and activities to be sure that kids are engaged, all the while learning through play-making exploration, and discovery.
No experience necessary, just a willingness to create stories, explore new ideas and characters, and the opportunity to play on and off the stage!
DATES: Fridays - November 24, February 2, April 20
Time: 8:30 am - 4:30 pm
Location: Algonquin Theatre, Huntsville
# of participants: Limited to 10
Cost: $40. per camp
Led by Professional Theatre Educator and Actor, Robin Clipsham, and her Muskoka StageWorks team, partnering with Huntsville's Algonquin Theatre!