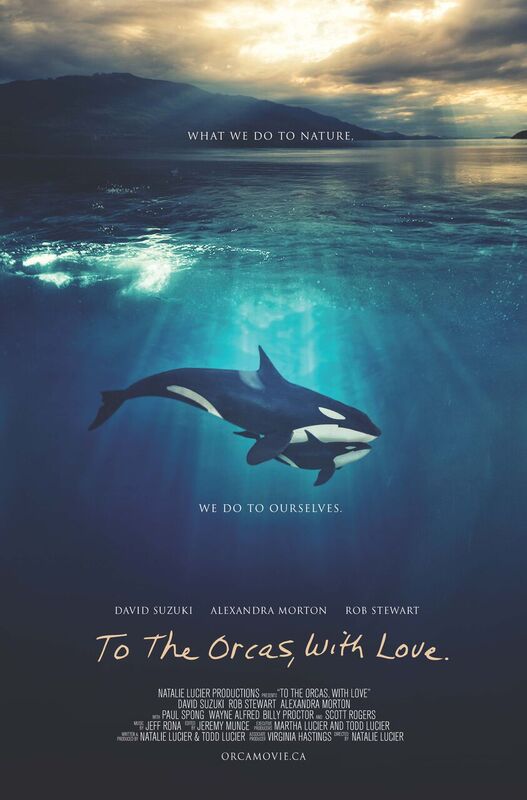 To the Orcas, with Love
When
Occurs on Friday September 1 2017
Approximate running time: 2 hours
Venue
Event Notes
×
To the Orcas, With Love
What we do to nature we do to ourselves. A filmmaker's relationship with orcas inspires her to restore a loving relationship with herself and this remarkable planet.
www.orcamovie.ca
PLEASE NOTE:
VIP Passes are valid for All Films and Events but excluding the Gala & Charity Screening of Sister Elizabeth on Saturday Evening.
Gala Evening $20.00 (reserved seating)
TICKET PRICING:
WEEKEND PASS to all films and events: $50 Algonquin Theatre Screenings and Forums: $7 Charity screening of 'Sister Elizabeth' on Sat. eve w/ wine and cheese prior and 'Q and Ale' after, free beer w/ ticket: $20 OUTDOOR RIVER MILL PARK & MIDNIGHT MADNESS SCREENINGS: FREE!