A Christmas Carol Saturday, December 23, 2023 at 3:00 PM EST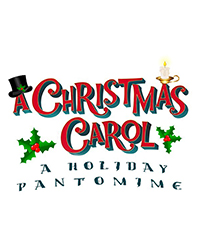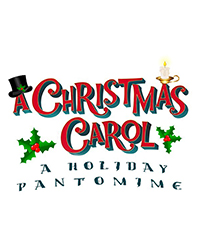 You've selected
Saturday, December 23, 2023 at 3:00 PM EST
×
A COMEDY FOR ALL AGES FULL OF LAUGTHER, SONG & HOLIDAY FUN!
On sale to the General Public October 20 at 10am
Advance purchase for members online or call 705-789-4975
This is not your typical Christmas Carol. Staged in the tradition of a British Pantomime (informally known as a panto), this type of musical comedy stage production is designed for family entertainment and generally performed during the Christmas and New Year season. This holiday tradition includes songs, slapstick comedy and dancing, and combines topical humour with a story loosely based on a well-known fairy tale. This year, we're sending up A Christmas Carol, the tale of Mr. Scrooge. Bah! Humbug! The whole family will love the fun of singing along and participating in helping Scrooge get his smile back!
Presented by Huntsville Festival of the Arts & the Huntsville Theatre Company
Adapted & Directed by Robin Clipsham
CAST
(in order of appearance)
Street Musicians:
Hannah Shira-Naiman (fiddle); Jay Osborne (Ukelele and Harmonica/ Dance Caller)
Charlotte Dickens (Charles Dickens' granddaughter; the Narrator):> Lauren Rodrigues
Scrooge: Ken Cole
Bob Cratchit: Mark Rodrigues
Mrs. Cratchit: Skye Goulbourne
Tiny Tim: Abigail Smith
Martha Cratchit: Jada Collins
Peter Cratchit: Marshall Jordan
Belinda Cratchit: Olivia Jordan
Fred (Scrooge's Nephew): Justin Kopysh
Clara (Fred's wife): Hillary Bignell
Ghost of Christmas Past: CJ Seaman
Ghost of Christmas Present: Sarah Downes
Ghost of Christmas Yet To Come: Jordan Ross
Mr. Fezziwig: Maria Cockburn
Mrs. Fezziwig: Paul Feist

Fezziwig Daughters: Paige Meunier, Victoria Hammond, Terry Savory
Magic Spirits: Victoria Hammond, Sadie Laurence, Hillary Bignell
Clowns: Christopher Jordan-Stevens, Thomas Sinnege
The Teacher: Christopher Jordan-Stevens
Mrs. Dilber (Scrooge's Housekeeper): Pru Donaldson
Mrs. Pots (Scrooge's Cook): JoAnn Bennett
Mrs. Scrubbs (Scrooge's Laundress): Jo Ann Jordan
Fan (Assistant to Scrooge): Jordan Ross
Stan (Office Worker): Terry Savory
Marley's Ghost: Christopher Jordan-Stevens, Jay Osborne & Paige Meunier
W.I. Ladies: Paige Meunier, Cheri Killingworth, Julie Wallace, Linda Charbonneau, Pam Marshall Gray, Rachel Hunt, Krystyne Scagnetti
Young Ladies: CJ Seamans, Sadie Laurence
Stage Management: Lynne Jackson
Costume Designer: Barb Hartwick
Set Design/Make up: Suzanne Price

ALL SALES ARE FINAL AT TIME OF PURCHASE
Tickets will not be taken back for exchange or refund. Before purchasing tickets, carefully review your event and seat selection. Policies set forth by our clients, including venues and artists, generally prohibit the Algonquin Theatre from issuing exchanges or refunds after a ticket has been purchased or for lost, stolen, missed shows, and damaged or destroyed tickets. In addition, we may occasionally offer tickets at a discount after the original on sale date and will not refund the difference between the original price and the sale price. Tickets will not be refunded for any reason including missed shows or inclement weather.
Venue
Algonquin Theatre
37 Main Street East
Huntsville ON P1H 1H1