Bruce Cockburn Wednesday, May 29, 2024 at 7:30 PM EDT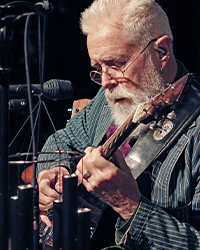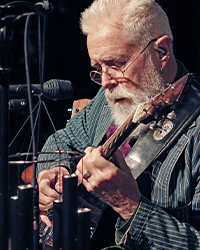 You've selected
Wednesday, May 29, 2024 at 7:30 PM EDT
×
CANADIAN MUSIC LEGEND RETURNS TO HUNTSVILLE FOR AN INTIMATE SOLO PERFORMANCE
On sale to the General Public October 20 @ 10am
Advance purchase for members online or call 705-789-4975
Limit of 4 discount tickets per membership
Bruce Cockburn
has enjoyed an illustrious career shaped by politics, spirituality, and musical diversity. His remarkable journey has seen him embrace folk, jazz, rock, and worldbeat styles while earning high praise as a prolific, inspired songwriter and accomplished guitarist. He remains deeply respected for his activism and humanist song lyrics that thread throughout his career. On all his albums Cockburn has deftly captured the joy, pain, fear, and faith of human experience in song.
Bruce Cockburn has won 13 JUNO Awards, an induction into the Canadian Songwriters Hall of Fame, a Governor General's Performing Arts Award, and has been made an Officer of the Order of Canada, among many other accolades. He has 22 gold and platinum records including a six-time platinum record for his Christmas album. Cockburn continues to tour internationally.
ALL SALES ARE FINAL AT TIME OF PURCHASE
Tickets will not be taken back for exchange or refund. Before purchasing tickets, carefully review your event and seat selection. Policies set forth by our clients, including venues and artists, generally prohibit the Algonquin Theatre from issuing exchanges or refunds after a ticket has been purchased or for lost, stolen, missed shows, and damaged or destroyed tickets. In addition, we may occasionally offer tickets at a discount after the original on sale date and will not refund the difference between the original price and the sale price. Tickets will not be refunded for any reason including missed shows or inclement weather.
Venue
Algonquin Theatre
37 Main Street East
Huntsville ON P1H 1H1