Gord Sinclair Friday, July 29, 2022 at 8:00 PM EDT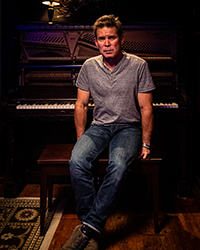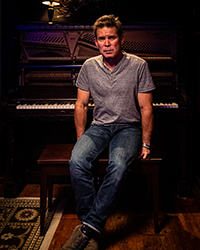 You've selected
Friday, July 29, 2022 at 8:00 PM EDT
×
Tickets on sale April 28th at 10am.
Advance access for HfA Members starting April 14th. Members purchase by calling 705-789-4975
Sponsored by Cogeco/YourTV Muskoka
Surviving life's dizzying highs and crushing lows is a cakewalk compared to writing about them. But if you can do it, the results are very often liberating, cathartic, and a gateway to electrifying music. Witness Gord Sinclair's Taxi Dancers. The solo debut from the musician best known as bassist and songwriter with Canadian rock legends The Tragically Hip brings several firsts. Chiefly, it's the first release from a member of the band since the passing of frontman Gord Downie in 2017, an event that united the nation. Taxi Dancers is a farewell of sorts, fearlessly exploring Sinclair's despair about losing a lifelong friend and bandmate. But it is also a clear-eyed survey of what's good in the world, and a profound statement about why sorrow must be viewed in tandem with joy. Both are elemental aspects of living, and music — especially rock music, with its boundless capacity for nuance, shading, and sheer emotional heft — is perhaps life's purest mirror.
COVID-19 restrictions will be as per provincial COVID-19 regulations on date of event. By purchasing this ticket, the purchaser acknowledges that their contact information may be shared by the Algonquin Theatre with the Simcoe Muskoka District Health Unit if needed for the purpose of COVID-19 contact tracing.
Save more! Buy tickets to 3 shows and you get 10% off. Purchase to 4 shows and you get 15% off.
Venue
Algonquin Theatre
37 Main Street East
Huntsville ON P1H 1H1