Mary Walsh Thursday, July 7, 2022 at 8:00 PM EDT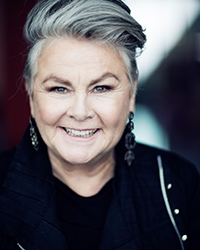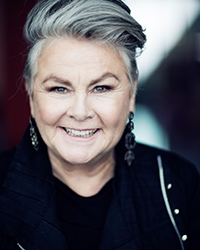 You've selected
Thursday, July 7, 2022 at 8:00 PM EDT
×
Tickets on sale April 28th at 10am.
Advance access for HfA Members starting April 14th. Members purchase by calling 705-789-4975
Sponsored by Robert & Cathy Hurst
Canadian cultural icon, comedienne and social activist MARY WALSH will perform some of her best comedic bits and most popular characters from Dancing With Rage, CODCO and This Hour Has 22 Minutes, along with up-to-the-minute local political satire.
Hailing from St. John's, NL, Mary Walsh was an original member of the infamous CODCO sketch comedy series, which ran on CBC Television from 1987 to 1992. In 1992, she began to work with Rick Mercer, creating and starring in the highly acclaimed series This Hour Has 22 Minutes, where Mary's Warrior Princess character Marg Delahunty became famous for ambushing politicians and submitting them to satirical interviews. In 2011 she reprised the role of Marg Delahunty, conducting the now infamous ambush interview of Toronto Mayor Rob Ford at his home. Mary Walsh is the recipient of 25 Gemini awards, the Order of Canada award and in 2012 she received a Governor General's Performing Arts Awards for Lifetime Artistic Achievement.
COVID-19 restrictions will be as per provincial COVID-19 regulations on date of event. By purchasing this ticket, the purchaser acknowledges that their contact information may be shared by the Algonquin Theatre with the Simcoe Muskoka District Health Unit if needed for the purpose of COVID-19 contact tracing.
Save more! Buy tickets to 3 shows and you get 10% off. Purchase to 4 shows and you get 15% off.
Venue
Algonquin Theatre
37 Main Street East
Huntsville ON P1H 1H1